Business Mentorship : Smart Life & Business
You have a coaching, training and/or support business.
You feel the need to take stock in order to:
Optimize your business
Develop ton business
Better day-to-day management
Work less and keep rising
Review your whole business model
You are looking for real freedom in your life through your business...
You want to be free with your time. Be free geographically.
You want to allow yourself to live your dreams : traveling with your family, spending without stressing about the future, preparing for the future (yours and your children's), and probably other dreams as well...
You want to balance business and family life but it's complicated.
You feel guilty in both ways.
You feel that you are not invested enough in your business because you lack time.
You don't always know how to prioritize to move forward.
You take care of everyone at home but not enough of yourself.
In short, when you think about your business you tell yourself that you won't be able to reach the level of income you want without sacrificing your family life.
But I reassure you: you can have both!!!
That's why I'm offering you a quick business mentoring that will bring results in your personal and professional life! 
3 sessions to get ahead in your online business. And above all, know how to reach your business AND personal goals at the same time.
My background and professional experiences are tools that will help you reach your goals whatever they may be! 
Reaching your goals allows you to gain self-confidence but not only... It will allow you to see your successes and your projects finally materialize when it has been months or years that you have been moving forward in too small steps.
How does it work? I accompany you step by step in this journey that can be complicated in your life in 4 steps: :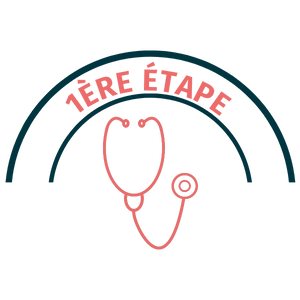 The Diagnosis by making an inventory and a report onthe current state of your business. We discover together what makes your situation blocked, that your business does not take off despite your efforts. You will have important awarenesses.Essential step before any success in your projects.
Action plan by determining together what you wish to reach. We will decide together on your totally personalized action plan. You will know exactly what to do and when. You will finally be confident about the steps to follow for a profitable and sustainable business.BONUS: You will have a written report to follow the actions to be taken.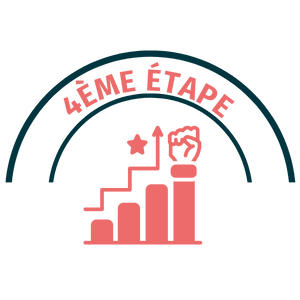 Accompanying you in setting up a program to achieve your goals. You will implement the actions defined together in step 2. You will have access to me during the 4 weeks on a dedicated and personal channel on telegram and by email. You will never again be alone in your challenges.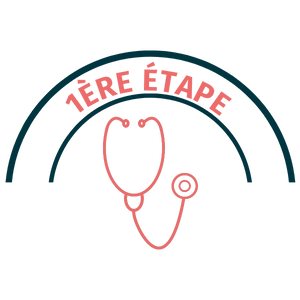 Closing session giving you more concrete tools for the complete management of your business. We will take stock of your successes and failures. You will finally know which actions make you and your business grow. I will share with you an assessment with modifications of the action plan if needed and above all you will have your plan for several months to know what to do to move forward again and again.
4 steps = 3 appointment sessions :
Inventory: we take stock of your business in a global way together during 1h30. Then we formulate the objective(s) you wish to achieve.
Plan d'action détaillé pendant 1h à 1h30. Avec remise du plan d'action à l'écrit.
Assessment and corrections: 1 hour to verify the implementation of the action plan and modifications or additions.
Timing of the 3 sessions over 5 weeks:
Week 1: Session 1.
Week 2: Session 2.
Weeks 2 to 5: Personal set-up wor
Week 5: Session 3.
*Access to one or more modules concerns FLY and YouTube Pro training.
I will be the resource person to help you finally live your aspirations.  I know how to bring out the potential in everyone and finally believe in yourself and your dreams! I know how to bring out the potential in everyone and finally believe in yourself and your dreams! You will finally be accompanied in an individualized and totally personalized way. There is no predefined plan, NO. You will finally have the steps to follow that correspond to you. Because yes, I will take into account who you are in your entirety, your professional ecosystem and especially your family. Beware, business mentoring is only for ambitious businesswomen who are ready to move towards their full power. This mentoring mixes coaching, training and mentoring!
I book my accompaniment with you, Amel:
"I recommend Amel 3000%! When I started the business coaching sessions with her, I needed clarity to identify all my potentials and to determine the core of my business, the one that would make me vibrate and be profitable for me. I am a passionate person so I was going in all directions. Thanks to Amel, I became aware of my zone of genius, of what makes me tick. More concretely, her coaching sessions allowed me to clearly define my target client, the message I want to convey and a complete offer for my clients. Her concrete methods and her caring and dynamic attitude have allowed me to emerge transformed from her coaching. Not only do I know where I am going in my business, but I am also energized and full of confidence. I am full of gratitude. Thank you Amel! "
"Thank you Amel for your support. You knew how to unblock all the fears that were in me with gentleness and kindness? See my skills and give me back my confidence. You are the best. "
" Amel est une mentor disponible pour ses clients de par sa bienveillance et son professionnalisme.Amel m'a appris me mettre à l'ordre du jour avec les nouvelles technologies et stratégies de marketing. On avance à son rythme tout en évoluant. C'est ainsi qu'on développe son activité de formation et que l'on gagne beaucoup en temps, en CA, en énergie et en qualité de vie ! Merci Amel ! "